A few blocks away, the commotion could be heard up and down Park Avenue North where artists, vendors and onlookers crowded the closed street to enjoy the 63rd Winter Park Sidewalk Art Festival on Friday.
The annual art festival featured various artists from across the country. The event attracts about 300,000 visitors a year and about 900 artists apply to be there, according to the Winter Park Sidewalk Art Festival website.
The event ran until Sunday and was set up so pedestrians could enter a tent and view the work of a specific artist. The Sidewalk Art Festival hosted artistic works in the form of paintings, sculptures, blown glass and more.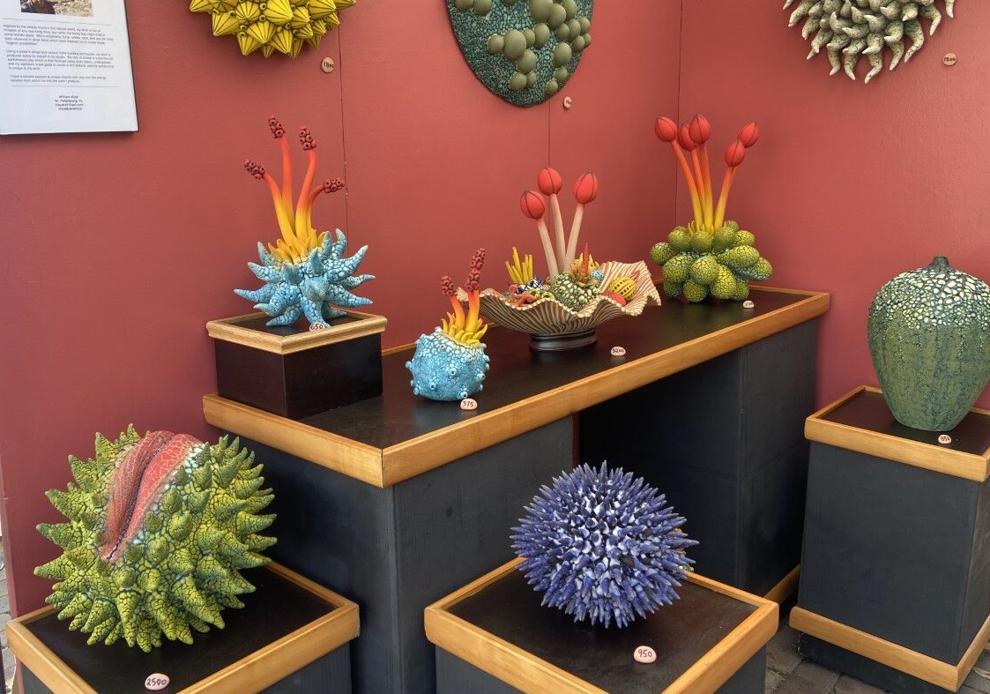 Robin Hix, a 65-year-old veteran artist, has been part of the art exhibition scene for 38 years. She has shown her paintings at dozens of previous sidewalk art shows in Winter Park.
Hix said she likes to come to Winter Park art festivals because it's very supportive and accommodating.
"I have a disabled foot and told the art show organizers that I have a disabled foot," Hix said. "So they put my tent here so I could pull my stand up this ramp."
Hix also said volunteers check on her regularly to offer her water or whatever she needs. Hix said she was a makeup artist, but was more drawn to the freedom of a brush and a blank canvas than to makeup someone's face.
"Art is just what I do," Hix said.
According to a weather report, the average temperature at the festival had been around 85 degrees Fahrenheit over the weekend.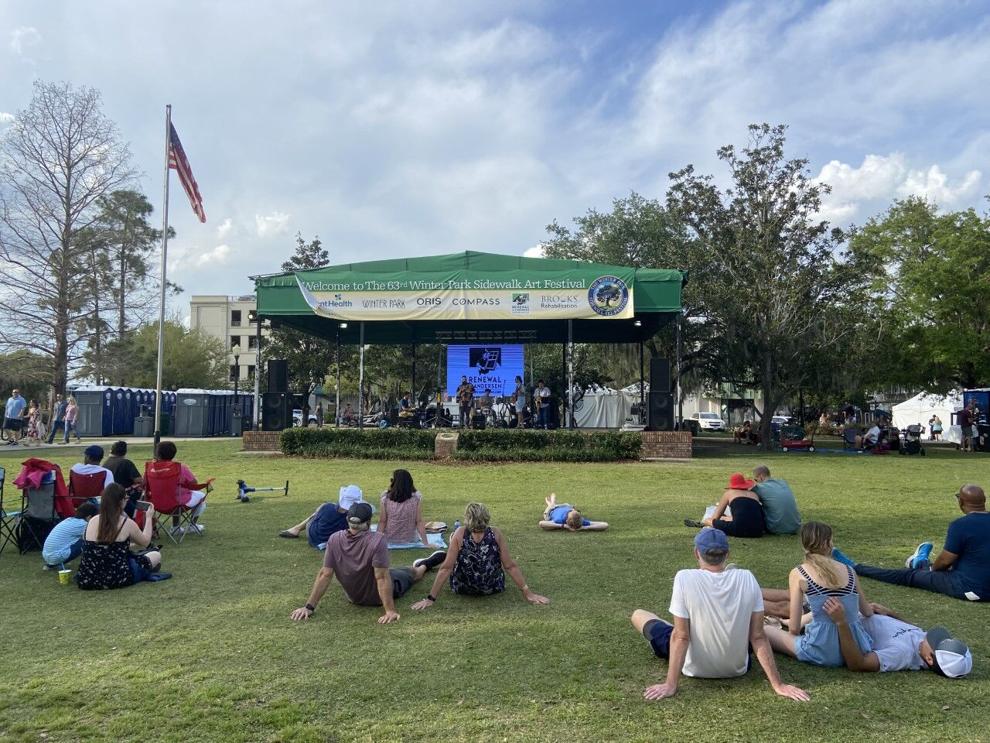 In addition to tents overflowing with artist crafts, the festival included live music, frozen lemonade stands, and Sidewalk Art Festival merchandise such as posters and hats.
Sophomore business major Kat Williams attended the art exhibit alone.
"The art is awesome, but I'm so grateful for the frozen lemonade stands," Williams said with a laugh.
Fire Lt. David Devereaux stood next to a parked fire truck, scanning the festival crowd behind his dark-tinted sunglasses. He said he didn't enjoy covering art events any more than any other event.
"Safety is my top priority, and so far nothing out of the ordinary has happened, so for that I'm happy," Devereaux said.
As the day drew to a close, people walked the streets with newly purchased treasures.
Pedestrians carried giant bags of prints, paintings and heavy sculptures. A woman wearing a sun hat leaned down to hug Hix and thank her for her contribution to the art exhibit.