The Winter Park Sidewalk Art Festival takes place this weekend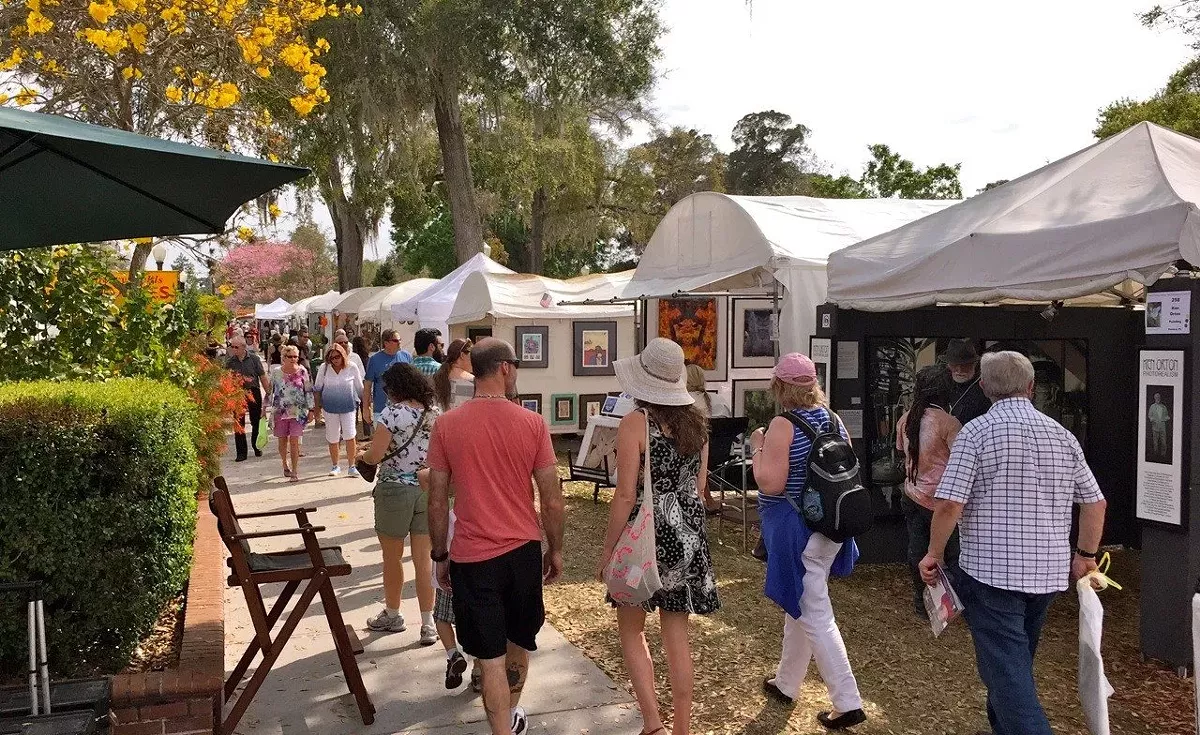 The 62nd Winter Park Sidewalk Art Festival will bring together local artists and art lovers this weekend.
The festival was postponed to March to give the public more time to get vaccinated. It's finally happening this weekend in Central Park and in the Park Avenue neighborhood, Saturday from 9 a.m. to 6 p.m. and until 5 p.m. on Sunday.
The festival showcases a wide variety of fine arts and crafts in mediums such as clay, digital art, drawing, jewelry, leather, metal, 3D mixed media, painting photography and many others.
The most exciting part is that 225 artists will be competing for 63 prizes totaling $ 74,500. The winning works will be donated to the City of Winter Park and displayed at the Winter Park Public Library.
This festival attracts up to 350,000 visitors each year, according to their website, and offers music and entertainment throughout the weekend at various locations throughout the park.
The festival does not allow animals and asks visitors to respect social distancing and wash their hands frequently. Although no longer mandated by the state, staff encourage customers to wear masks.
–
Stay on top of Central Florida news and opinions with our weekly newsletters and consider supporting this free publication. Our small but powerful team works tirelessly to bring you news from Central Florida, and every little bit counts.