The National Museum of Art in Bucharest will host film screenings in partnership with TIFF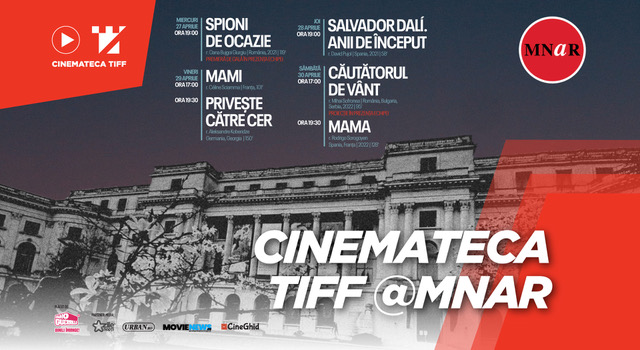 The Transylvania International Film Festival (TIFF) and the National Museum of Art of Romania (MNAR) in Bucharest have partnered for the Cinemateca [email protected] program.
The Auditorium Hall of the MNAR will host a program of film screenings from April 27 until May 29. After a summer break, screenings will resume in the fall. Also on the program are meetings with filmmakers, debates and round tables with art and film critics.
TIFF ran the Cinemateca TIFF programme, covering art films, new releases and special screenings, in Cluj-Napoca, where the festival is based.
Likewise, Bucharest audiences are invited to a program of award-winning art films, documentaries and productions at international festivals.
The program starts on April 27 with the screening of the documentary Casual Spies / Spioni de ocazie by Oana Bujgoi Giurgiu. by David Pujol Salvador Dali. First newspapers is scheduled for April 28.
Other films on the program are those of Aleksandre Koberidze What do we see when we look at the sky?winner of the FIPRESCI Prize at the Berlinale 2021, that of Céline Sciamma Little momand Rodrigo Sorogoyen Mother.
At Mihai Sofronea The wind seeker, winner of the FIPRESCI award at this year's Sofia International Film Festival, will also be screened. The director, actor Dan Bordeianu and other crew members will attend the screening and speak to the audience.
The program is available here. Tickets are on sale at Eventbook.ro.
(Illustration courtesy of TIFF)