The Bloomin Art Festival goes into bloom for the 52nd year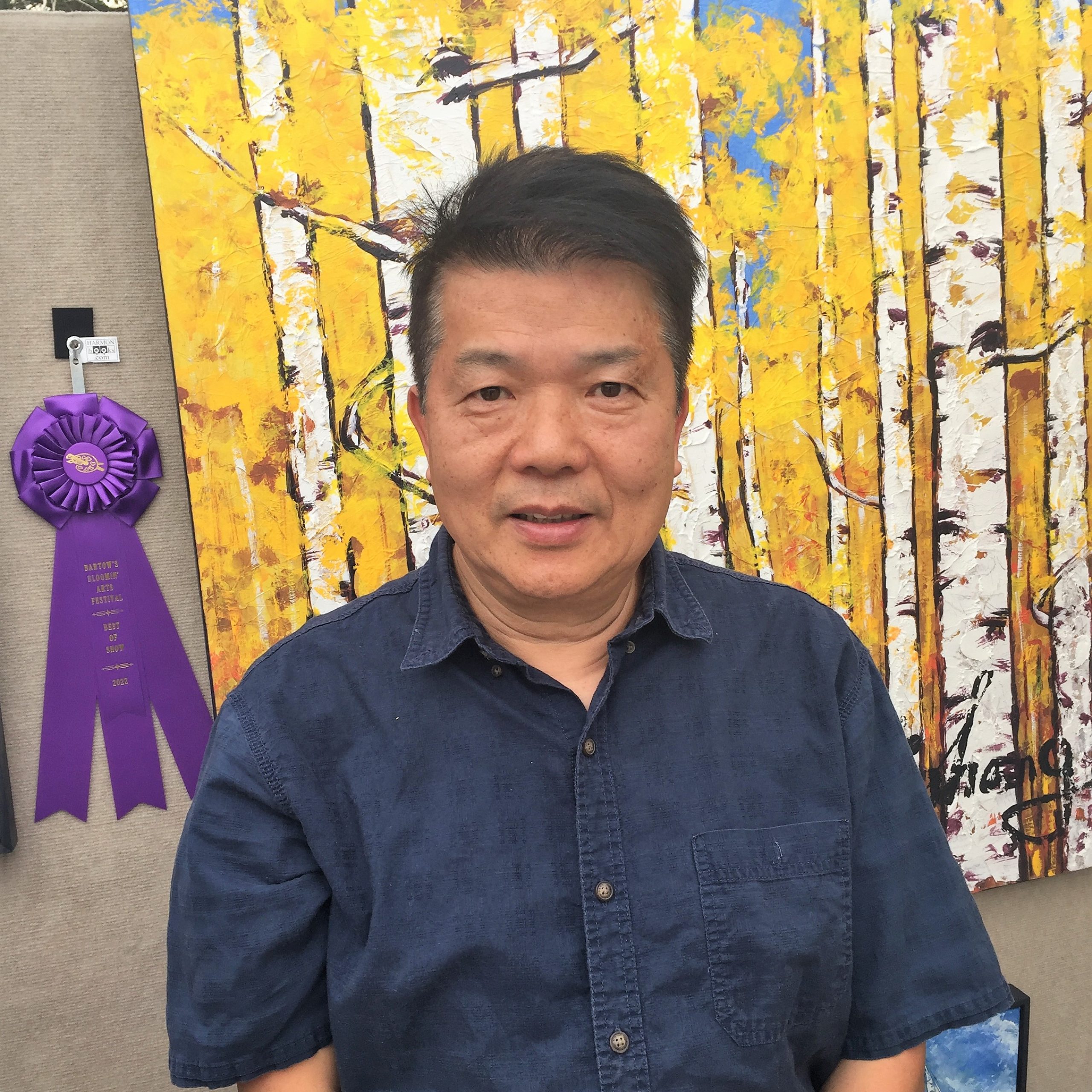 The Bloomin Art Festival goes into bloom for the 52nd year
by James Coulter
Born in China, Jim Zhang has lived abroad in Japan for three years, in Germany for seven years and in America where he currently resides. Living in four different countries and cultures has allowed him to broaden his artistic vision, through which he expresses himself with various mediums and art materials.
"After his long journey from [exploration] and [meditation]and influences from around the world, he's back to his [roots], and creates his distinct artistic style by combining the Asian art form with Western expressive instruments," his website states. "Now he presents his new works using sumi ink, acrylics and other mixtures to paint on a wooden panel covered with special papers which give the layer of detail and contribute to the atmosphere and the character of the subject."
Recently, while visiting the mountains of Colorado, Zhang painted a natural forest landscape of whitebark trees. His attention to detail and unique artistic style won him the Best of Show award at the Bloomin Art Festival in Bartow last weekend. He owes his success to the practice and support of his dear wife. He also expresses his love for the festival, especially being able to interact and talk with other artists, he said.
"[The festival] East [filled with] happy people," Zhang said. "[The artists are] amazing, they are very nice and very friendly, they know a lot about art and I'm very happy to be here.
Organized by the Bartow Art Guild, the Bloomin Art Festival celebrated its 51st anniversary last weekend. More than 100 artists and artisans from across the county and even the country participated. Their stalls were set up downtown along Central Avenue and Main Street, allowing attendees to not only browse their art, but also local restaurants, cafes and shops.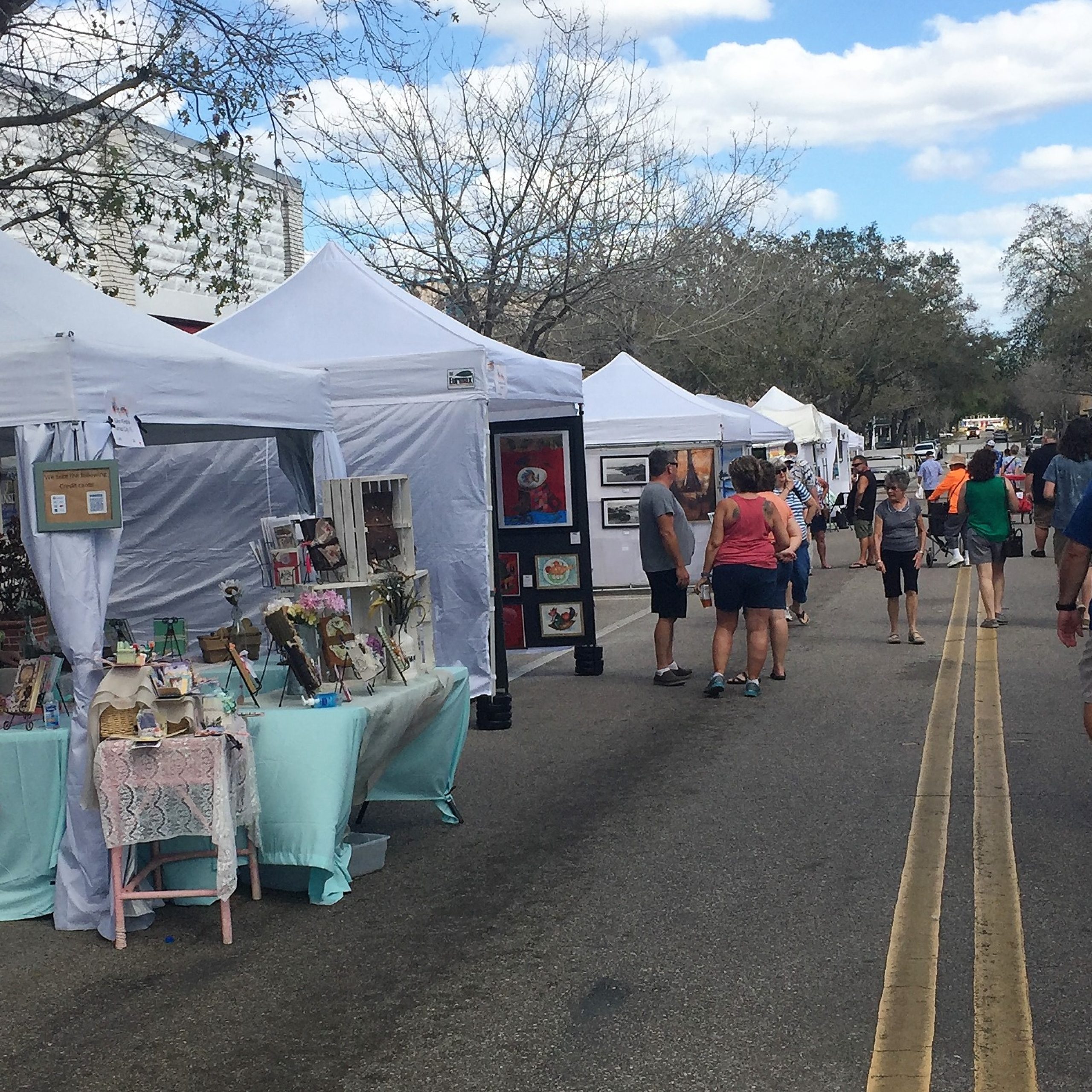 Steven Koury, an inspirational wildlife artist, won second place. He ventures into nature in search of subjects that he photographs and draws. He then finishes his works in his studio with paint. He owes his success to his hard work, but he prefers not to consider his art as a "work".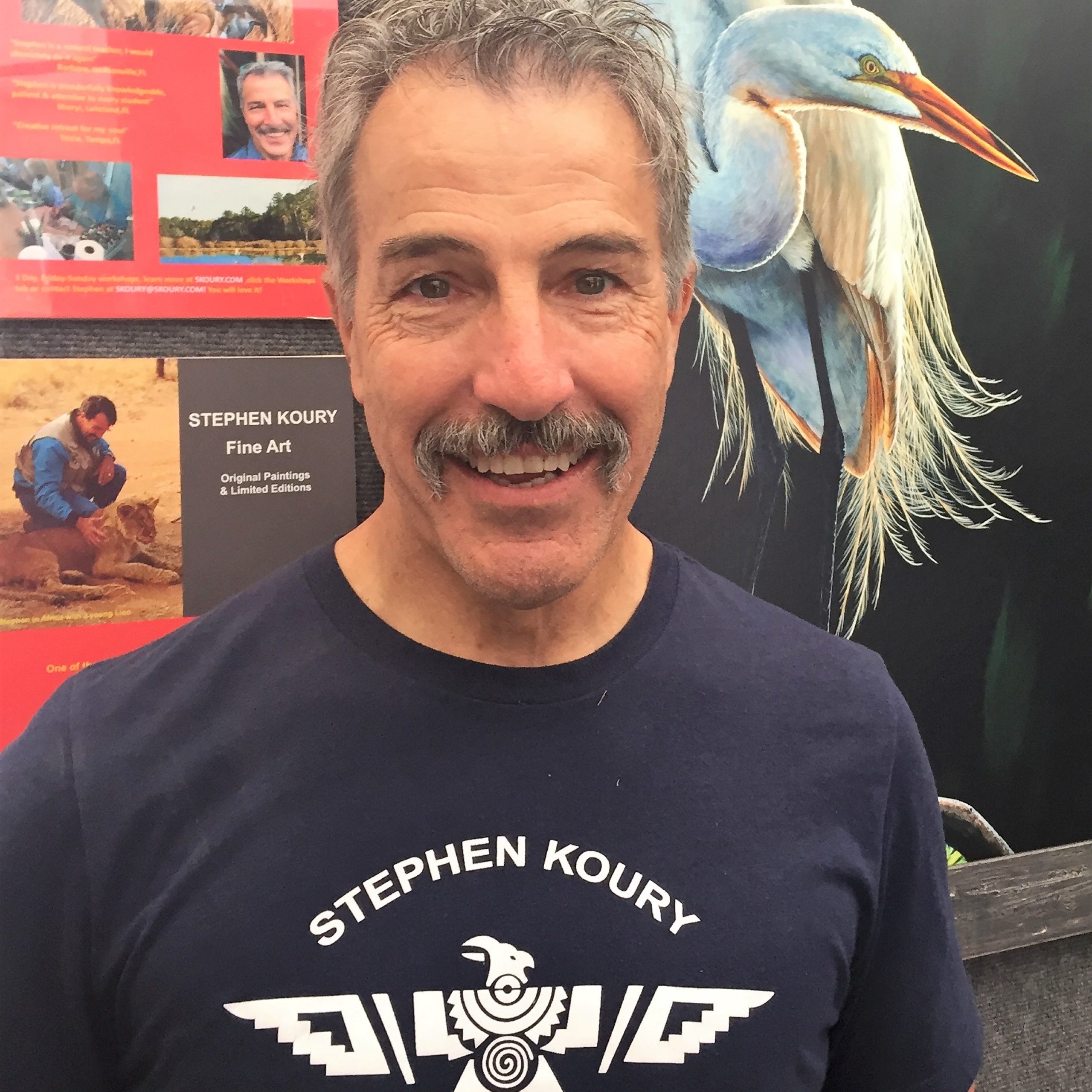 "Art shouldn't be something that takes a lot of work," Koury said. "It's something you're constantly working on and I love to paint, I love to paint. The more you work on it, the better off you become.
Koury has participated in the Bloomin Art Festival for 25 years. He loves the city, and he loves the artists who visit it. As someone who has received awards in past events, being able to win is no surprise, but it's always a pleasant experience, he said.
"It's crazy to win. It's always a thrill, honestly," he said. "I've come here year after year…Bartow is a great town and it's a great show and I looking forward to seeing it every year."
Marica Morse-Mullins is a Lakeland resident and close friend of Koury. She was invited by him to attend the event. Even though it was her first visit, she managed to win third place for her unique wood and wicker carvings.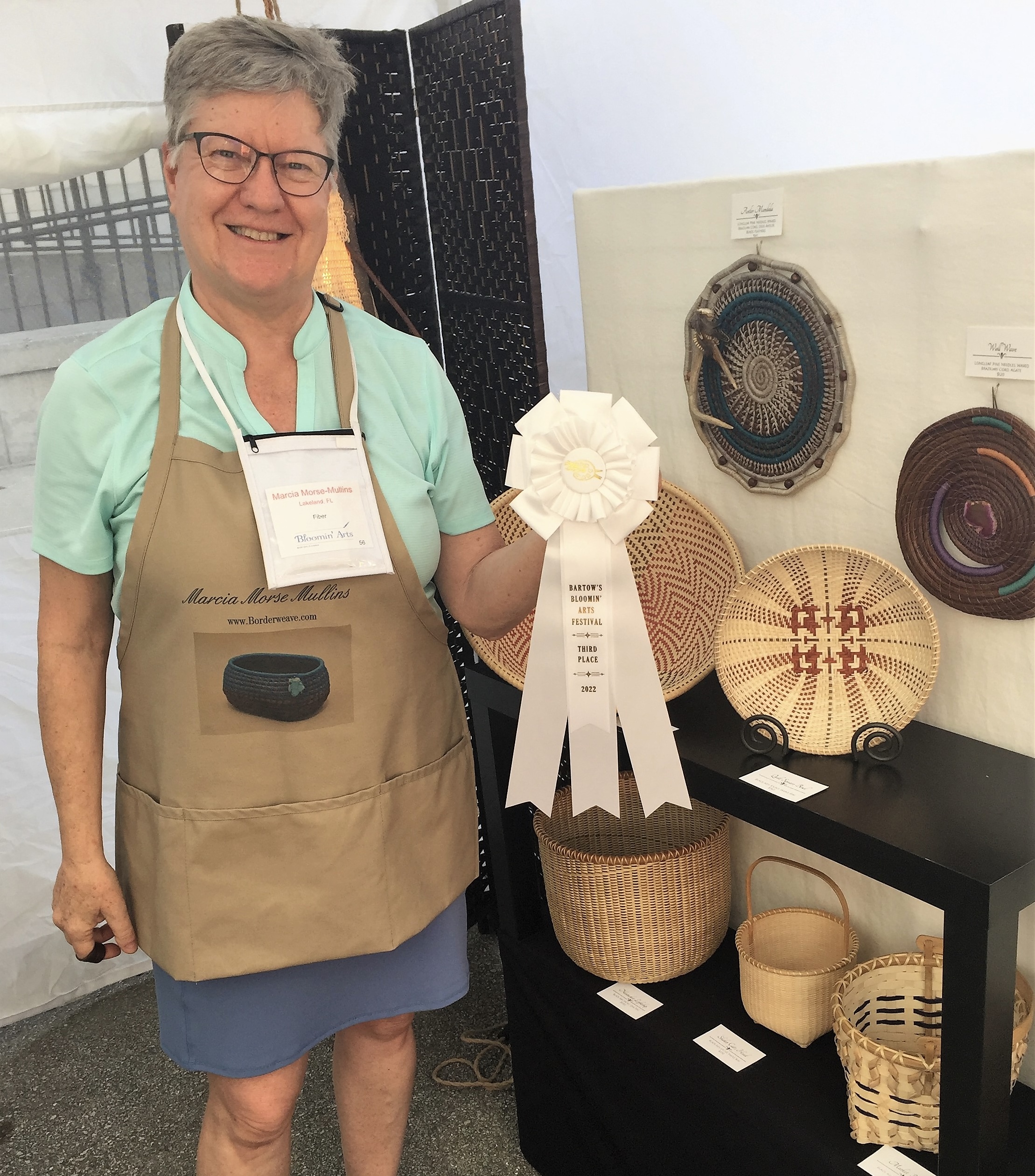 A basket maker for 40 years, she has experimented with various materials. She recently started using black ash, a complicated process that involves cutting the material and dissecting the splint from the tree. She also started using longleaf pine needles, which grow natively in Polk County.
Morse-Mullins suffers from arthritis. She feels that her condition is improving when she weaves her art. The more she weaves, the better she feels, she says.
"I owe my success to perseverance," she said. "It's a lot of hard work. Weaving with so many materials, and if I don't weave, my hands cramp and I get arthritis. So the older I get, the more I have to weave.
Michell Githens is a volunteer and co-chair of the event. She has been there for 14 years. After two years of uncertainty caused by the ongoing pandemic, she is happy to see the event returning to pre-pandemic activity and involvement. The number of performers and participants has grown, and she hopes it will continue to grow for many years to come.
"It was a great day with great crowds all day," she said. "We were blessed with Chamber of Commerce weather and wonderful turnout…and we're excited for the 52nd Bloomin Arts next year."