SunLive – Tickets on sale for the popular garden and art festival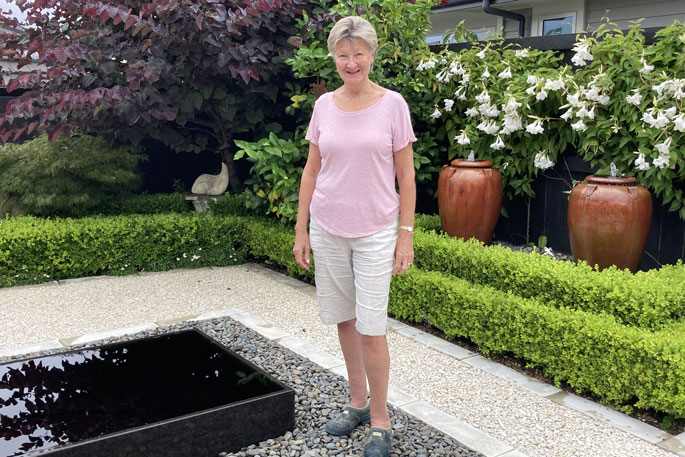 Tickets for this year's BOP Garden and Art Festival have just been released with a special price for Mother's Day.
The $50 Mother's Day special for a multi-day pass (valid for all four days) will be available through May 8.
Tickets can be purchased at Palmers Bethlehem (the festival's returning garden and art trail sponsor) and eventfinda.
The biennial festival will be held from November 17-20 and is once again expected to delight and includes some exciting new offerings, said festival director Marc Anderson.
Around 25% of the gardens are new to the festival and there are twice as many art workshop stops compared to the previous festival.
In addition, a specific route to the art workshops will be drawn on the map to make it easier for art lovers to enjoy this aspect of the festival, explains Marc. The 2022 festival, again sponsored by Bayleys as the main festival partner, offers 72 garden and art stops – 16 of which are art workshop stops.
"I think it's really exciting that after 20 years the festival still has so many new offerings. Interest in being involved as a gardener has certainly not waned. There are a lot of wows in store.
As usual, the gardens feature a mix of planting themes and range from rural and rambling to urban and compact.
The garden surrounding Tauranga's Brain Watkins House will add a historic site to the festival, with work on the gardens being overseen by Tauranga landscape architect Nichola Vague.
Following the Mother's Day offer, ticket sales will reopen on June 1 with pre-registration prices available for one month.
These prices are $60 for a multi-day pass and $35 for a day pass (day passes are not part of the Mother's Day sale). General sales, starting July 1, will see prices set at $65 for a multi-day ticket and $40 for a single day.
The center of the festival, home to Bloom in the Bay, will again be the Tauranga Racecourse, where the layout will be developed to ensure an improved offering, explains Marc.
The number of stalls will be increased, the BOP Floral Art Society will once again be represented and the festival gallery (showing a piece by all the artists of the festival) will be on site.
An exhibition (sponsored by Sun Media) featuring the work of emerging artists will also be part of Bloom in the Bay.
"Bloom in the Bay will be held during the festival dates, and anyone can come and soak up the creative atmosphere.
"The site will be a place where everyone – including families with young children – can enjoy keynote speakers, great entertainment (including live music), tasty food and drink, exhibits , workshops, presentations and concept gardens (now called Legacy Gardens). All of this will add color, excitement and widespread appeal.
Festival tickets include free admission to Bloom in the Bay.
Marc says the festival packs will be available in August – those who buy the discounted tickets will receive a voucher to redeem afterwards.
The packs include a festival pass, a directory of gardens and artists, a map and other relevant information.