Go on an artistic adventure on March 20, when downtown Dunnellon turns into a bazaar of fine arts for the sixth annual Rainbow Springs Art Festival.
"We really love the festival because not only does it showcase amazing artwork, but it also brings visitors here to experience Dunnellon," said Julie Mancini, Executive Director of the Dunnellon Chamber and Business Association.
About 30 artists will exhibit everything from jewelry with semi-precious stones, paintings and photographs, to garden sculptures, woodworking and wreaths, in front of the Rainbow Springs Art in Dunnellon gallery and in its parking lot on Pennsylvania Avenue and Cedar Street. The festival is from 10 a.m. to 5 p.m.
To ensure safety during the pandemic, the number of deliberately accepted artists has been reduced from the usual 50, according to Rainbow Springs Art in Dunnellon president Bridget Hanley.
Artist tents at the festival will be 10 feet apart and performers will have hand sanitizer available. Masks are recommended. Artists who handle things like jewelry will wear gloves. Disinfection stations will be available.
Hanley said members of the non-profit cooperative gallery have chosen to host a small-scale festival this spring to "take small steps to get artists back on their feet."
The annual festival was originally scheduled for November but was canceled due to the pandemic.
Hanley said the spring festival should help at least some artists who depend on income from art festivals. "They need it a little bit," she said.
For artists, participating in the festival is fun, according to Lynda Ryan, the gallery's outgoing president.
"I have always done very well. I have had great sales and have met a lot of people. The old clients came back and I met a lot of new people, "Ryan said.
She is absent from the festival this year because she is just under 80 and it is becoming difficult to set up the necessary tent and tables, she said.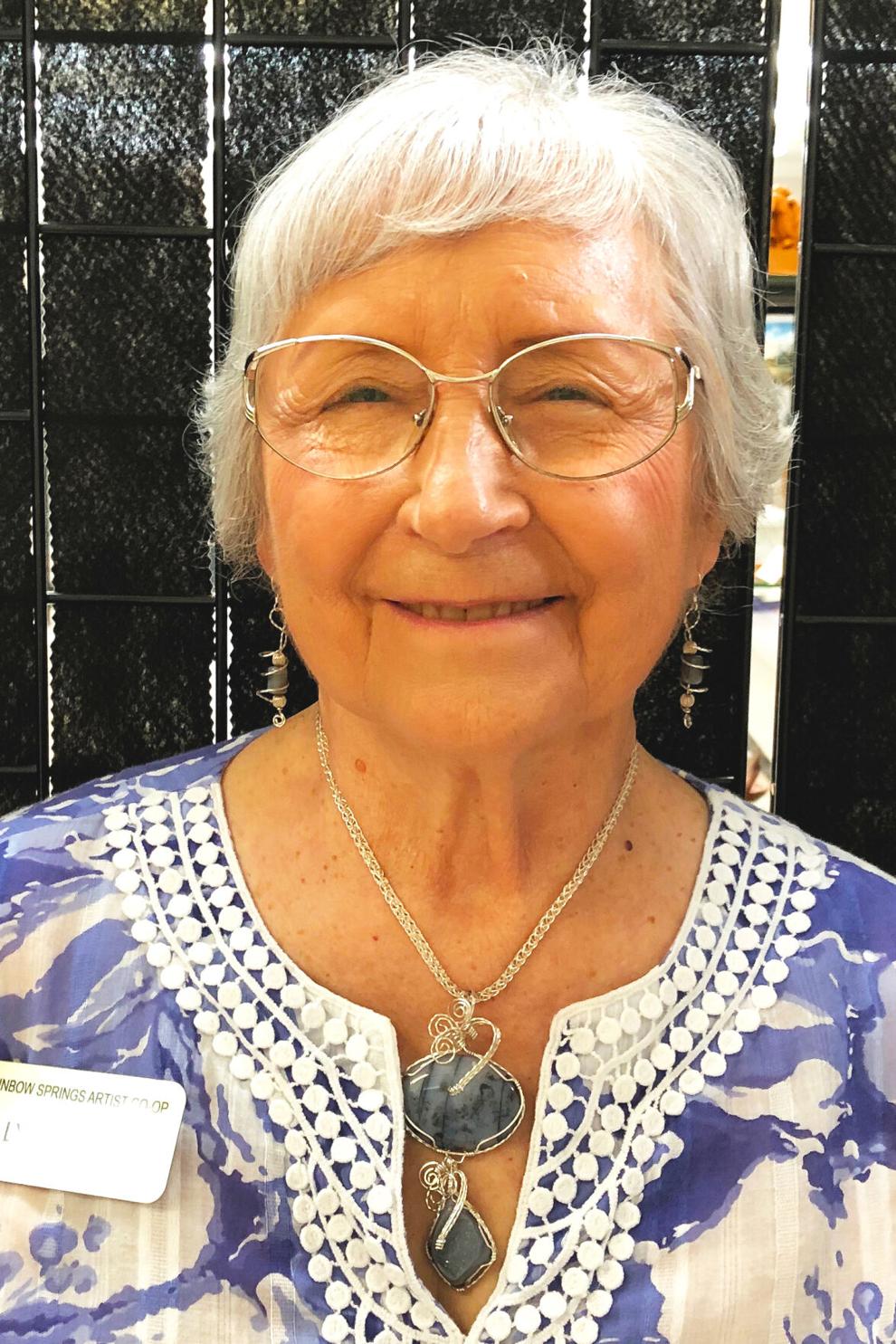 Nonetheless, she said she believed the festival helped add "versatility" to Dunnellon, which she said people visit for water activities on the Rainbow and Withlacoochee rivers and for hiking. The festival is another reason to visit, she said.
The festival also benefits high school students in the region. The Rainbow Springs Art Gallery in Dunnellon is the only gallery in the area that offers scholarships to high school graduates who wish to study art at the university, according to Hanley.
One scholarship is for a Dunnellon High School graduate and another is for a graduate who lives within a 50 mile radius of the gallery. Raffle tickets to support the scholarship will be sold at the festival.
The profits of the festival also benefit the gallery. Last year, the gallery used part of the profits from its 2019 festival to clean and seal the floor and to purchase railings on which to hang artwork.
The festival will feature edibles from The Farmer's Deli of Ocala, a food truck offering fusion and American fare. Kettle corn and ice cream will also be sold. The music will be played.
Hanley said the festival is about "our commitment to the community. We help generate interest in Dunnellon. It's a nice small town event.
The Rainbow Springs Art in Dunnellon Gallery is located at 20804 W. Pennsylvania Ave. It is open from 10 a.m. to 4 p.m. Tuesday to Saturday. and will be open during the festival. For more information, call 352-445-8547 or visit www.rainbowspringsart.com.