"Moonlight On Main" International Outdoor Art Exhibition Comes to Belmont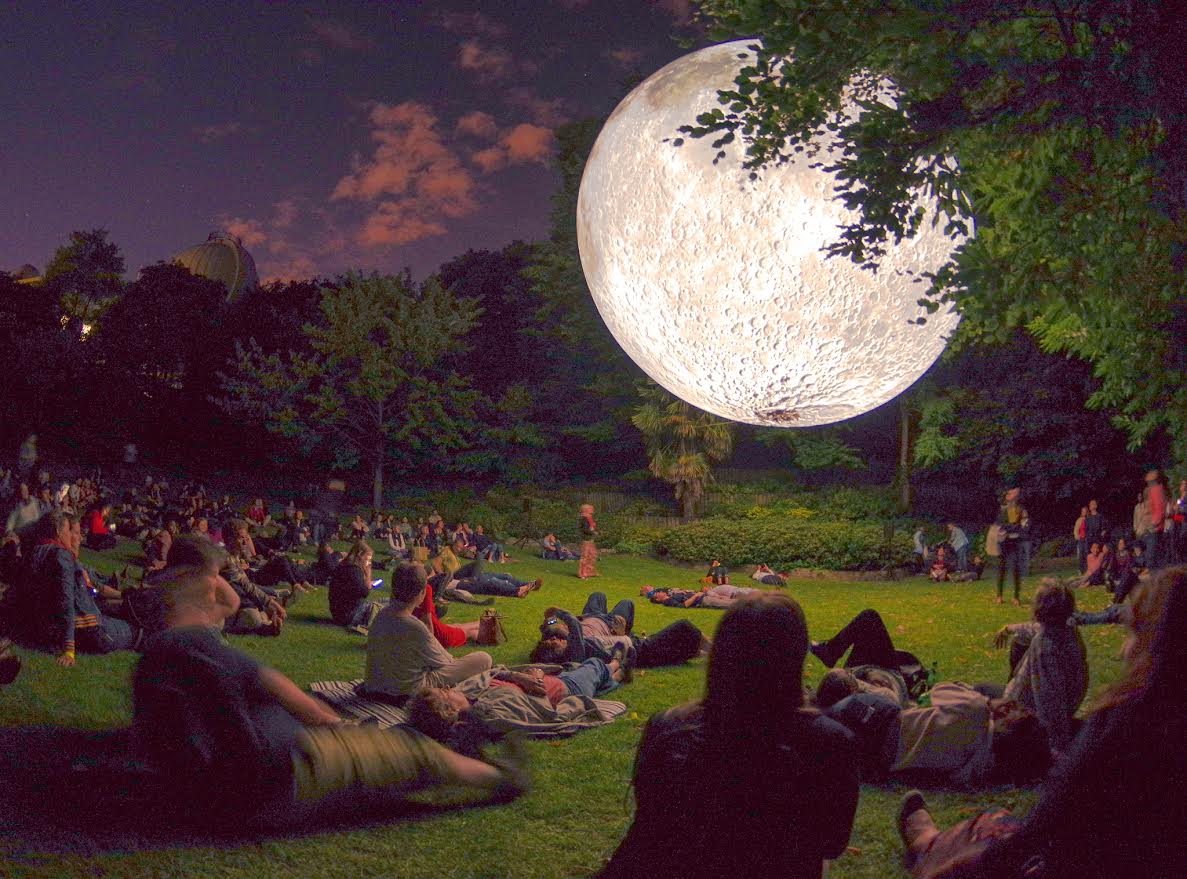 BELMONT, NC – Moonlight on Main arrives in downtown Belmont, NC over three weekends starting October 22, bringing art, festivities, and of course the beautiful, shining moon.
Museum of the Moon is an international traveling exhibition by British artist Luke Jerram featuring a detailed image of NASA's lunar surface over seven meters.
This work of art is expected to travel across global public spaces, including taking center stage at the Stowe Park Amphitheater Thursday through Sunday from October 22 to November 7.
"We hope the exhibit will be an unforgettable educational experience and inspire the next generation of scientists, artists, poets, writers and musicians in Gaston County," said Phil Boggan, director of downtown Gaston. the town of Belmont. "Evenings and weekends will evoke passion and exploration, as the ethereal blue light cast by the full moon provides the perfect environment for art exhibitions, theatrical performances and a variety of musical concerts."
In addition to the glowing moon, city officials say lunar-inspired events will take place throughout the three presentation weekends.
Authorities are announcing that a free art exhibition on opening night and an artistic tour of the city center will take place on October 21 from 7 p.m. to 9 p.m.
Other festivities include a Boo Fest for kids on October 23, a Halloween bar crawl on October 30, Howl at the Moon for Pets on October 31, and an educational moon program on November 7, presented by the Schiele Museum of Natural History.
City officials said there will also be concerts throughout the event, from the Charlotte Jazz Band to Noel Freidline and Maria Howell, Villains Cabaret and Pink Floyd Experience.
During the three weeks of the exhibition, officials say downtown Belmont will shine in the form of an open-air art gallery with lights and artwork projected around Main Street.
Officials say nine exterior murals will also be on display depicting the moon's role in the Underground Railroad, with guided tours available on October 22.
Ted Hall, Chairman of the Belmont Tourism Development Authority, said: "Moonlight on Main is a family-friendly opportunity for visitors to the Charlotte area and beyond to be wowed by the moon and Belmont, NC This is the perfect time to discover Belmont's mouth-watering restaurants, local shops, renowned destinations and above all, its small town charm.
Presented by the Downtown Belmont Development Association, Moonlight on Main is free.
Officials say ticket prices for some events will vary.
Click here to learn more.