Meet the storytelling studio artist Jazz Holmes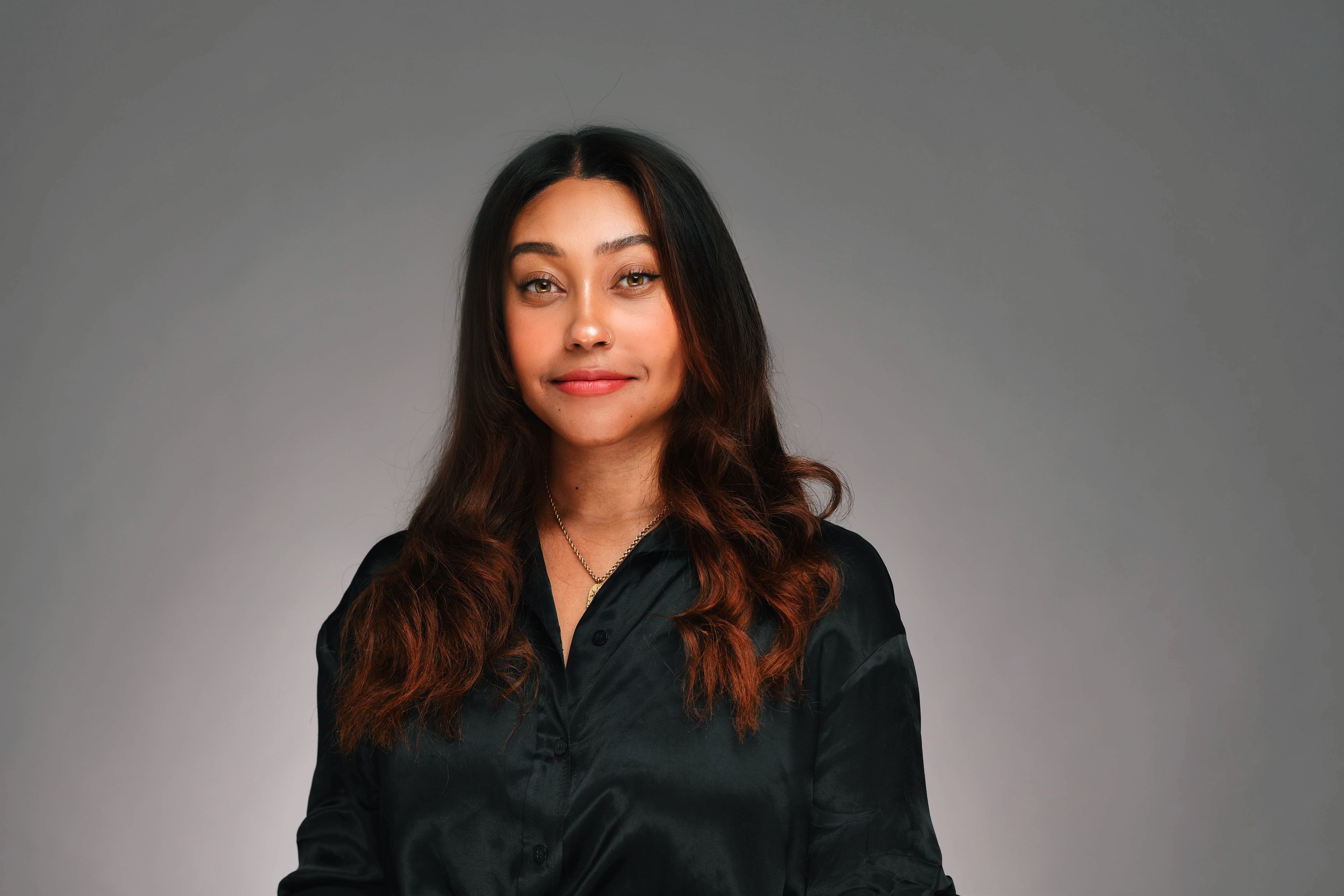 Denver-based artist Jazz Holmes will be at Storytelling Studio to host demos on March 19-20 and April 2-3. The Storytelling Studio is included with general admission, which is free for members and youth 18 and under.
She creates colorful multimedia works depicting textiles, fashion, and staple food ingredients that have sustained her throughout her upbringing. Her drawings and paintings are a love letter to her southern black heritage and showcase the tangled threads that connect to her ancestral land and how society consumes these aspects of black culture for profit. Read on to learn more about Jazz and what inspires her:
What will your DAM demo look like? What can visitors expect?
My demo will showcase my process as an artist drawing mixed media. Visitors can expect to see the use of various media such as watercolour, gouache, ink, pencil and digital means. I'll explain why I use these media while demonstrating the layering process that goes into my work.
The Studio is currently focusing on storytelling, how does storytelling relate to your work/demo?
The work I create is meant to be a lens to another realm of reality, one that tells the story of the wonders of my culture in all its aspects. I believe that storytelling is the greatest gift that our ancestors passed on to us. My whole practice is about continuing that tradition and transporting the viewer to a place that is both new and familiar.
Where do you look for inspiration? What themes and topics are you currently exploring?
Growing up in the South, I've always been inspired by our music, especially jazz, blues and hip-hop, as well as the beautiful hair culture around me, like the Bonner Brothers. It was only recently, while searching within the deepest connection, that I found my greatest inspiration: food. As a product of the diaspora, disconnection with my origins has been a persistent part of my life. But food… food transcends. There are so many dishes and ingredients that have been passed down and I've never really understood why we eat them. The food we eat is a direct link to my ancestors and to a homeland that I have never been able to experience. These are the themes that I have been exploring recently.
You use many bright colors in your work. What draws you to these vibrant colors?
I use bright colors in my work because of their strength. The place where I grew up was not very uplifting for people like me. I was often told ridiculous things intended to diminish my presence and my confidence. My peers would often tell me that black people can't wear gold or bright colors because they're too 'loud' and 'ghetto'. I have spent too much time in my life making myself small and thus diminishing my presence. The pieces I create are as bright and colorful as possible. They are loud, bold and in your face, just like my passion.
Is there anything else you would like visitors to know about you or your work?
I want everyone to know that there are many stories behind my work; so much history that is mixed with tragedy and generational trauma. While these conversations need to happen and my pieces hope to bring them to the table, our pain is not our story. There are centuries of brightly colored textiles, spicy food with wonderful combinations of ingredients, jovial music, soul-stirring dancing and hair that grows towards the sun. My work is above all a love letter to my heritage. It's meant to be a celebration that spreads happiness and will continue to tell stories to future generations.