Kuemper's Catholic school system showcased nearly 2,000 artworks and industrial arts projects at its recent fine arts festival.
The show filled much of the Kuemper Catholic High School gymnasium and was open to the public.
Artwork exhibited by elementary school students included portraits, radial patterns and more, said K-8 art teacher Sarah Davis. Students in each of these classes had one or more works of art on display. Each class was introduced to an artist to be inspired to create their own work of art. Many students were also introduced to a new artistic medium to create their works.
Davis said, "Each artist works very hard to create these pieces for the show and each year looks forward to seeing theirs on display and seeing the works of other students as well."
Jodi Steinbach, a high school art teacher, said, "We're really proud to present a K-12 art exhibit, which isn't an event every school hosts."
She continued, "We are proud to showcase our amazing students and much of their work throughout the year. So many hands help make this event a success – our awesome babysitting service helps set up all of our pegboards, our PE teachers and their classes help set up and take down when they can, and our art students high school help install approximately 2,000 works of art. It's truly a labor of love, but it's an amazing sight when it's all done.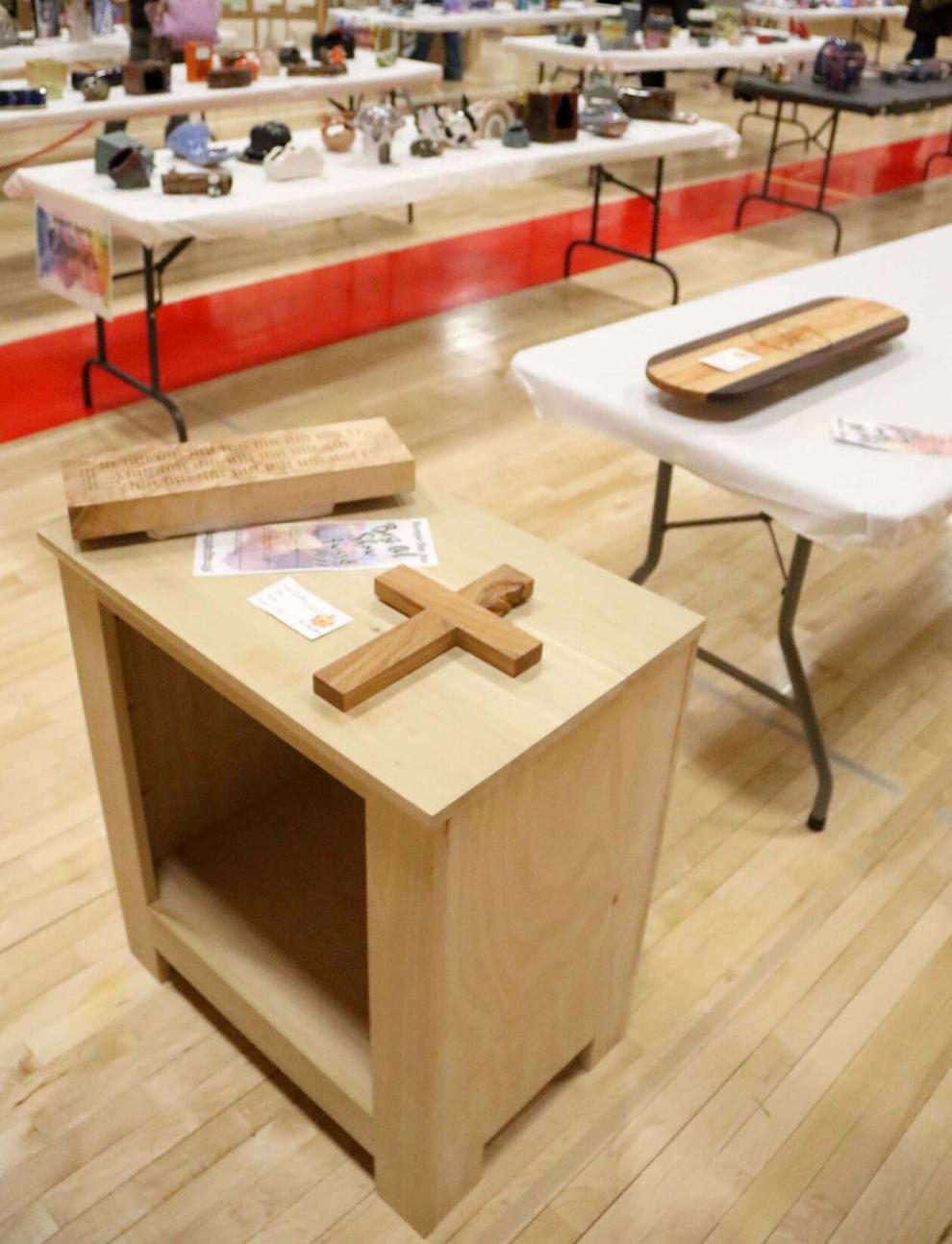 "Our high school artwork ranges from fairly traditional mediums such as painting, drawing and ceramics to more non-traditional artwork in 3D papier-mâché sculptures, bookbindings, graphic design illustrations and many mixed media pieces. Every year, my advanced art students organize a solo senior art exhibition. This year, seniors Ceanna Light, Brooklyn Foley and Amy Schulte were all blessed with personal exhibition space. These three seniors were also our 2022 Hawkeye 10 All-Conference Artists Award winners.
"We would like to thank the many people who stopped by the gymnasium to view the artwork. It makes our students very proud to show parents, grandparents, other family members and friends their hard work and dedication. creative side. Each year, this show is a wonderful reminder of how amazing, talented and complete our students are.