Cincinnati Art Museum, Contemporary Art Center and Taft Museum Closed Until Mid-January | Visual arts | Cincinnati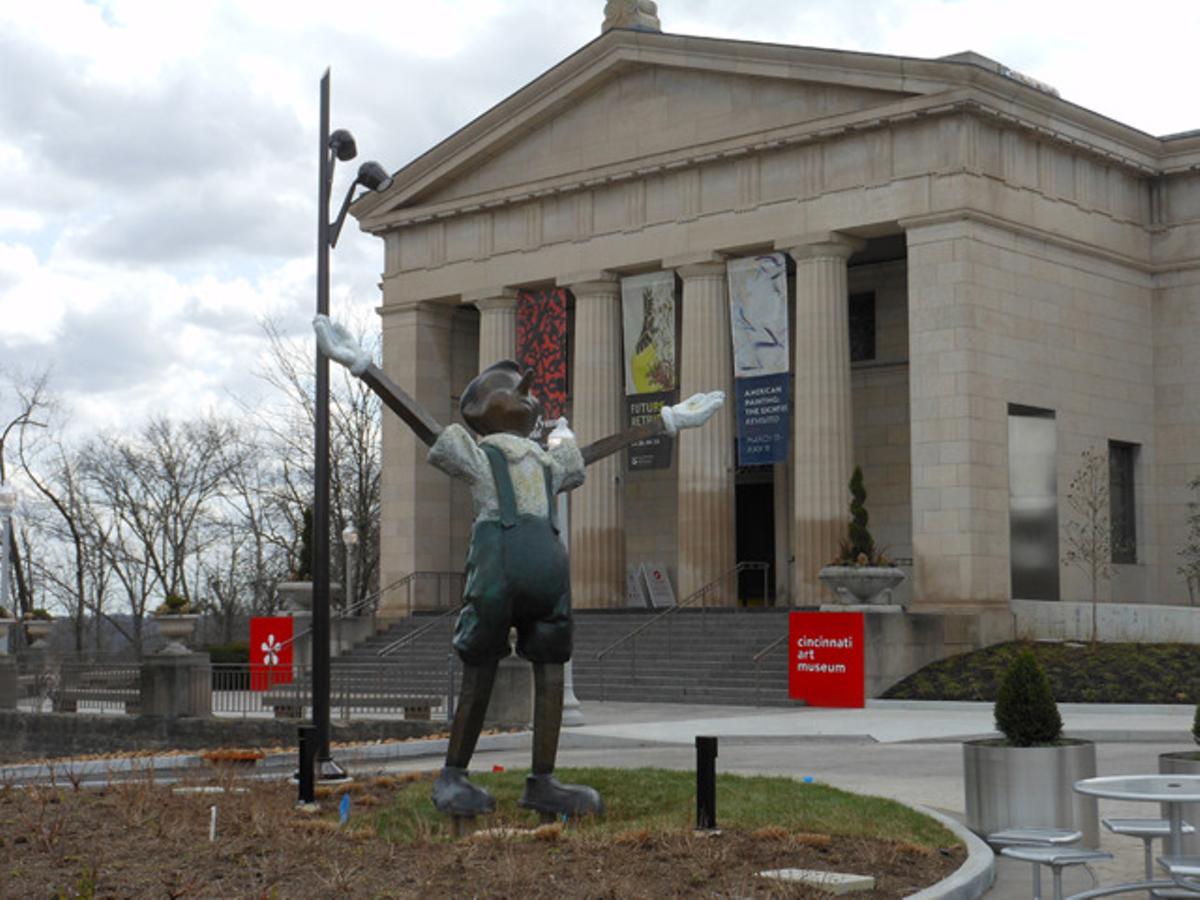 Three major arts institutions in Cincinnati have decided to close their doors to the public until mid-January.
The Cincinnati Art Museum will be closed until January 12 and the Taft Museum of Art and Contemporary Arts Center will be closed until January 13.
The temporary closures come as the region experiences a significant increase in COVID cases. On December 29, Governor Mike DeWine deployed 1,250 Ohio National Guardsmen to support operations at public hospitals, bringing the total to 2,300 deployed since December 17. In a statement, DeWine's office said: "The mobilization comes on the same day the state set an all-time high for the total number of COVID-19-related hospitalizations during the pandemic. "

The Cincinnati Art Museum called the pandemic an "indirect factor" in its decision to suspend operations. Instead, they said the goal is "to allow the 235 museum staff and hundreds of volunteers to focus on their personal healing and community service. "
"Over the past two years, our museum has protected and cared for our community, our staff and an extensive network of educational services. The Cincinnati Art Museum was the first museum to reopen in a tri-state region in 2020. Now our staff and volunteers need an intermission to focus on our health and well-being. Whether employees choose to reconnect with family or work at a food bank, this break allows us to grow individually as we all grow together, "Cameron Kitchin, director of the Cincinnati Art Museum, said in a statement. "I believe that healing and service is a path to long term strength. "
The Art Climb and the museum's digital resources are always open and free during closing. The Cincinnati Art Museum itself will reopen to the public on January 13.
In contrast, the Contemporary Art Center said its decision to close was in fact due to the pandemic, writing on Facebook: "Given the increase in Covid-19 cases, the CAC will close briefly to ensure safety of our community and our staff. "
The virtual experiences on their website are always open, as is Fausto, the cafe inside the CAC lobby (hours are 10:30 a.m. to 2:30 p.m. Monday through Friday). The CAC will reopen on January 14.
Similar to the CAC, the Taft Museum of Art sent an email saying it was closing due to COVID. "In response to growing concerns about the spread of COVID-19 and to ensure the health and safety of our staff, volunteers and visitors, the Taft Museum of Art will suspend non-essential on-site museum operations from 3 to January 13. , 2022 ", the e-mail read.
The Taft indicates that ticket holders for events to take place during this period will be informed of the possibilities of rescheduling or reimbursement. The museum's permanent collection can also be viewed online.
Le Taft is currently undertaking a bicentennial infrastructure project to help preserve and restore the historic house in which it is located. Part of Taft's collection is currently on display at the Cincinnati Museum Center in the exhibit Borrowed gems.
For more information on the closure of the Cincinnati Art Museum, visit cincinnatiartmuseum.org. For more information on the closure of the Contemporary Art Center, visit centreartscontemporains.org. And for more information on the closing of the Taft Museum of Art, visit taftmuseum.org.
Coronavirus cases in Cincinnati increased in December, which has been largely attributed to the spread of the virus during indoor Thanksgiving gatherings. According to city data, cases increased with the Delta variant from July to October before dropping for a few weeks and increasing again in December as the Omicron variant spread rapidly.
Since January 4, Cincinnati has 560 new cases of COVID-19, although this is likely an undercoverage, as it often takes a few days for health services to update data after weekends and holidays. Among the new cases, 160 are between 20 and 29 years old, 111 between 30 and 39 years old and 71 between 40 and 49 years old.
Doctors have warned that gathering inside – especially with unvaccinated individuals, without masking and without social distancing – increases the likelihood of both spreading and contracting COVID-19.
COVID-19 continues to be a problem in Greater Cincinnati as well as throughout Ohio, Kentucky, and the country. On January 3, Kentucky Governor Andy Beshear said that as of December 30, the state had 6,441 cases of COVID-19, the highest on record for a single day (the previous highest number was 5,742 case on January 6, 2021).
On December 29, Ohio Governor Mike DeWine reported that 5,356 residents were hospitalized with COVID-19, surpassing the previous record of 5,308 hospitalizations on December 15, 2020.
In a December 22 briefing, city officials gathered to share local COVID-19 figures, urge vaccination and beg residents to reconsider indoor holiday gatherings to slow the spread of the disease. virus. At the time, the city's health commissioner, Dr Melba Moore, said 69% of the Cincinnati area had been vaccinated, but groundbreaking cases of COVID-19 are occurring in part because of the large numbers unvaccinated people who can easily transmit the virus and because the virus continues to mutate.
On December 24, outgoing Cincinnati mayor John Cranley announced he had tested positive for COVID-19 after coming into contact with an infected person. Cranley said he was exhibiting mild symptoms, largely attributed to his full vaccination and recall.
Leaders of regional hospital systems have been saying for months they are under great pressure due to COVID-19. Exhausted healthcare workers fear another coronavirus spike like the one that devastated the country last winter.
During a December 15 press briefing with Hamilton County officials, Dr. Richard Lofgren, president and CEO of UC Health, said COVID-19 continues to be a big threat in the region.
"If there is one message that I have that is highlighted in the data, it is that this pandemic is not over. It is active and alive and is in fact overwhelming our health systems," said Lofgren.
Sign up for our weekly newsletters to get the latest news, things to do and places to eat straight to your inbox.

follow us on Facebook, Twitter and Instagram.