Brisbane Street Art Festival 2022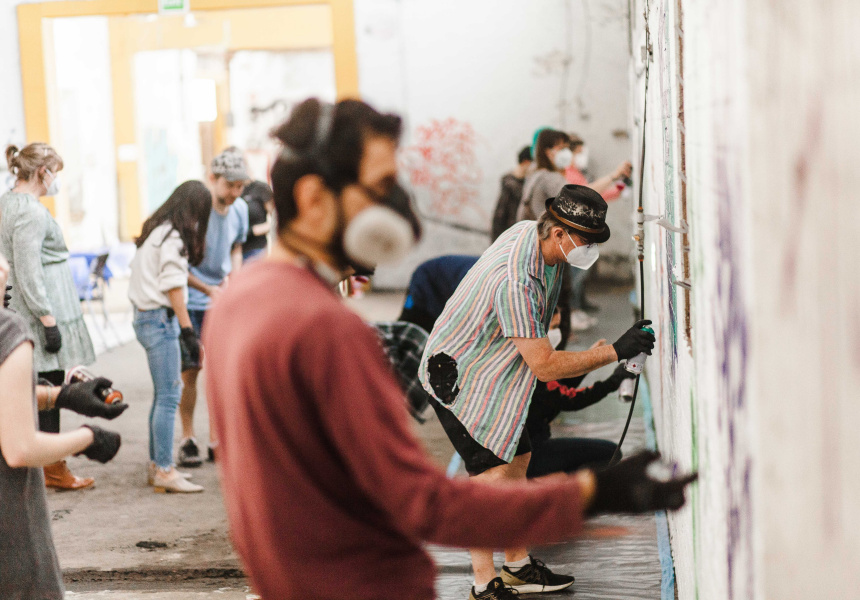 Street artists from around the world paint the city in all shades with murals, installations, live art and more throughout the city.
The Brisbane Street Art Festival (BSAF) might be Australia's biggest celebration of street art, and it returns this year with its biggest program yet.
Over 50 murals and live public installations are created over 16 days, with participation from Australian and international artists (the first time they have joined the festival from overseas since 2019). Local heroes include Sofles, Lisa King and Rachael Sarra, while Miss Birdy, Iñigo Sesma and Fivust are among the visitors.
A large warehouse called Superordinary Northshore in the city's North Quarter will be the center of the festival, hosting art events and surrounded by 12 of the mural activations being created. Live murals also take place at iconic locations across Brisbane including Howard Smith Wharves, Queen Street Mall, RNA Showgrounds and Southbank.
BSAF is hosting an international exhibition in Hong Kong this year. Tools of the Trade delves into the history of street art and graffiti in the bustling Asian city, with a focus on artists' techniques and tools. Also on the program: a 90-minute Scribble Slam in collaboration with Botanica: Contemporary Art Outside; a Brisbane-themed photography exhibition titled House of Iris; and a new launch by Felons Brewing which features the work of graffiti artist Sofles on a new beer can – brewing inside is a BSAF exclusive.
There are also twice as many workshops this year, open to different ages and backgrounds. And, as always, expect talks on different topics like art as activism, creative careers and creating in public space.
bsafest.com.au