At Ukraine's largest art museum, a race to protect heritage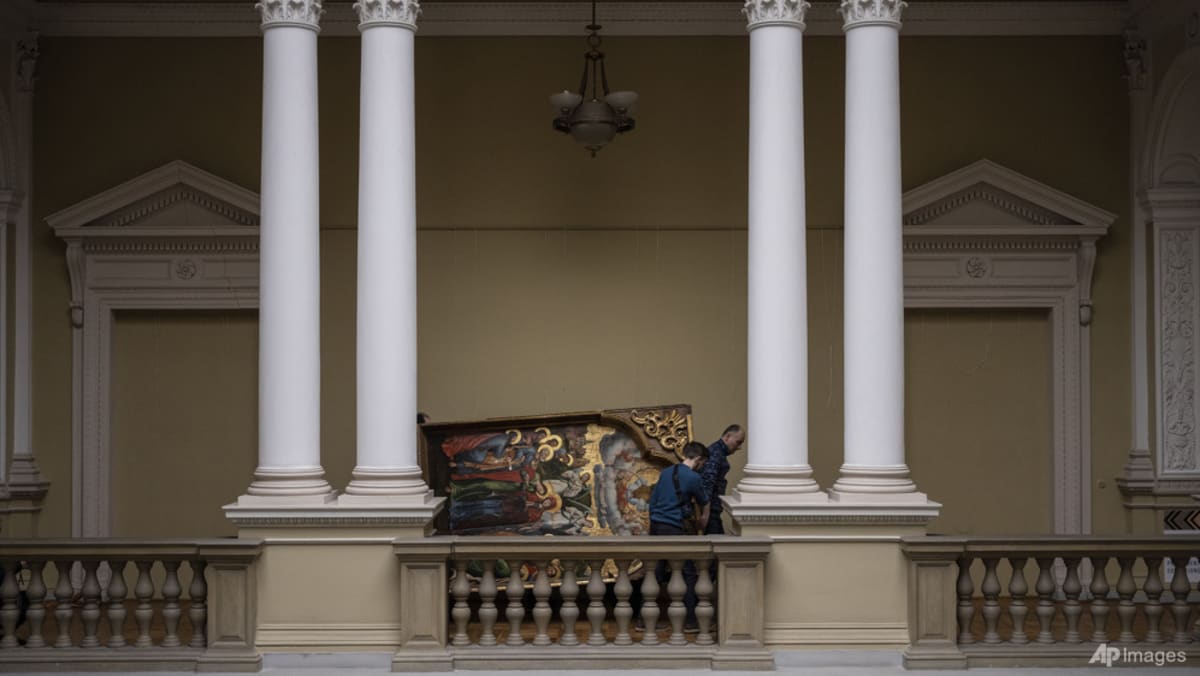 The doors to the museum in the western city of Lviv have been closed since Russia's war with Ukraine began on February 24, and heritage sites across the country are under threat as the fighting continues. Korzhan said he receives daily calls from other European cultural institutions offering to help as he and his staff strive to preserve the museum's works.
Anna Naurobska, head of the manuscripts and rare books department, said she still does not know where to safely store the collection of more than 12,000 items packed in boxes.
The process of relocation and the fear that the collection would be in danger in the event of an attack on the city overwhelms her.
"It's our story; it is our life. It is very important for us," Naurobska said.
She walked into another room and held up a huge tome, tears forming in her eyes. "It's a Russian book," she said, placing it back on the shelf. "I am so angry."
Like the museum, other sites in Lviv rush to protect works of artistic or cultural significance. The windows of the Museum of the History of Religions are almost empty. Workers assemble metal containers in the patio to safely store leftover items before placing them in basements. At the Latin Cathedral, the sculptures were covered with cardboard, foam and plastic to protect them from possible shrapnel.
Amid bare walls and shrouded statues, Kozhan lamented the empty museum, which has survived two world wars.
"The museum must live. People have to be there, and first of all the children. They have to learn the basics of their culture," he said.