Alicia Keys' house is so big there's even a museum of modern art inside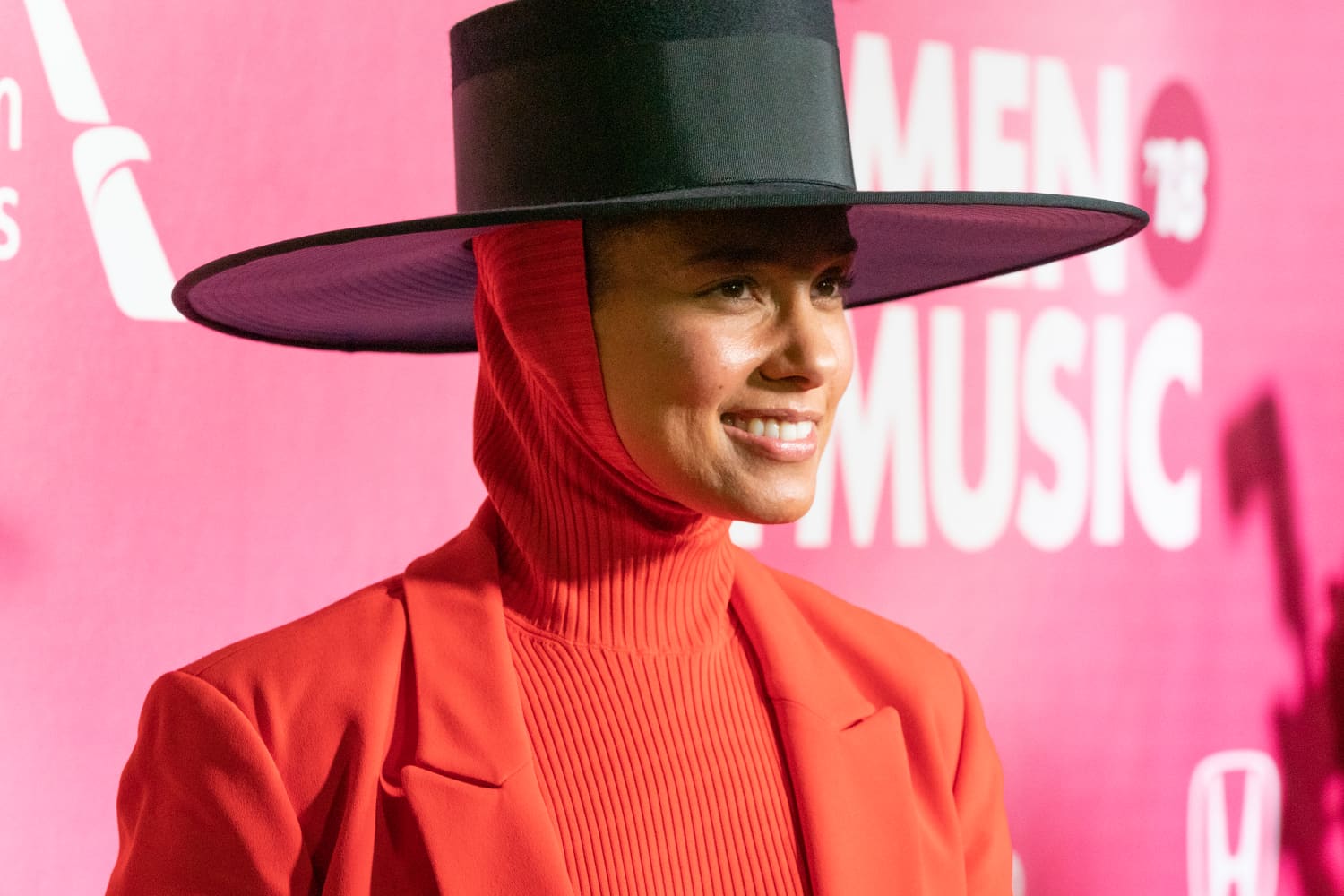 In an interview with Vogue's 73 Questions series, filmed in February and recently released, Alicia Keys takes fans on tour of his 25,000 square foot mansion in New Jersey. It includes amenities typical of celebrity homes, like a billiard room and recording studio, but also includes a room (or rather an entire wing) that isn't typical anywhere else: a museum of modern art.
The visit begins in the foyer where a corridor decorated with black and white portraits leads to the kitchen. After making tea, Keys then takes us to his den and billiard room, after which the house tour takes on an eccentric vibe. Nearby, the air-hockey hall will attract all eyes, with its technicolor ceiling. The private art gallery, meanwhile, features a painting by Kehinde Wiley (at 25 feet, the largest the artist has ever created) and a massive sculpture by graffiti artist Kaws. "It's a big ball of love and volume vibrations," she says of the house.
"We actually had to remove the whole side of the house to get it in here, it's crazy," she said of the sculpture.
With its white walls and artwork and photographs scattered all around, it's not hard to mistake the Keys Mansion for a museum of modern art!
To end the tour, Keys, of course, brings us to her studio, where she obliges to do a short piano performance with the interviewer (who may not be the best duet partner for her).
This isn't the first time fans have taken a peek inside Keys' house. In March, the singer performed at iHeart's Living Room Concert for America, where the purple piano was featured prominently.